Our church began in 2004 with the vision to proclaim that we are in the THE LAST AGE and we need to prepare ourselves before Christís coming. We had about 6 people when we began and we met in the streets in open air meetings. The Lord has blessed and we have grown. We have about 80 members now and have a small hall for our meetings.


Our ministry Goals:
We feel the Lord is leading us to participate in: church planting, provide free schools for poor kids, and to focus our energy into evangelism through every possible means including the translation and publication of Christian books into the Pakistani language.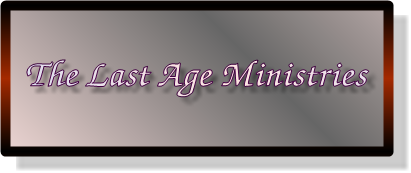 And he said to me, "Do not seal up the words of the prophecy of this book, for the time is near. Rev 22:10


Learn more about what we as Christians are facing here in Pakistan in these videos below.

April 2009
July & August 2009
Contact US:

By mail:
Pastor Sohail
P.O. Box 5233
Model Town Lahore Pakistan
By email:
newheavenpk@yahoo.com
On Facebook:
Pastor Sohail Rehmat
We have a new web page now with a new address. Check it out! http://thelastageministry.org