New Day Christian Ministry
Vocab 1-10
Vocab 10-20
Welcome to the ASL Class practice page! Here you can practice your Sing Langugae Vocabulary from the Sign Language Classes. To Activate the practice section click 1 time per page the vocab will appear on its own. When you are finished scroll down to continue.
(DO NOT SCROLL DOWN UNTIL YOU ARE READY!!)
That is all you need to know. Have fun!!!!
Vocab 20-30
Vocab 31-34

You can easily navigate through our sight by using the drop down menus on our sight navigator above. Just follow the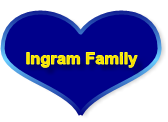 New Day Christian Ministry