We started our fist Sign Language class on Sept. 1st 2006. The classes were held on Fridays from 5:45 PM - 8:00 PM. We have been working cooperatively with Oasis de Amor Iglesia de Bautista to provide this ministry to the community. The classes are offered to the Deaf and Mute along with their families for free. Although the classes are held in the city of Pe˝uelas we have had students from all over the surrounding areas. In addition to the class time we also have special events for the Deaf or Mute to fellowship with the class. Our Sign Language classes have been postponed for the summer. We will be starting back up in the fall. If you would like to join us for our fall classes you can do so below. Have a great summer!!

God Bless,
Pastor David

You can sign up for this class below by sending an email with your name, and phone number, email, pager, or tdd so that we can contact you. Also specify if you would prefer to be contacted in Spanish or in English. SEE YOU SOON!!
Sign Language Class
Below you will find many resources to help you continue to practice and learn more Sign Language. We hope you enjoy all that this page has to offer to help you continue to improve your Sign Language skills be sure to check out our Library where all of the vocabulary from the classes is avalible to practice in an interactive way!
Sign Language Class Learning Center

You can easily navigate through our sight by using the drop down menus on our sight navigator above. Just follow the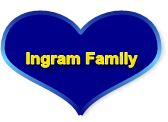 New Day Christian Ministry