We have been praying about a mission trip to Kampala, Uganda since we were contacted by Pastor Benjamin back in September of 2006. Sine then we have built a strong relationship with this pastor and his wife Grace. We recently traveled to Uganda to preach a Revival there with their ministry, "Jesus Christian Center". The video below is of our trip.


Uganda, Africa Revival
June 21-28 2008

"Greetings and Love,
Oh dear the crusade has taken a dramatic turn, many souls are coming to Jesus and all those who come to Him are so much on fire we had many people on Sunday the fire you lit up is very tough for the enemy to stop ,the other day some religious leaders stoned 2 of our friends (but this has just fanned the fires, no retreat no surrender. ……" (The people who were stoned are healing, praise God)

"…Brother things here are wonderful we had a great catch yesterday amidst all the challenges we haven't given up until the one month is over …"

"…The devils are leaving God people much more than you saw the last Friday we were with thee brother. Hell is shaking, sicknesses are vanishing, God is at work, hallelujah….

" Well all is okay,the revival went very well and over 150 people came to Jesus,some have joined our church and some have joined other churches,imagine if you didnt come.

You lit the fire and the days after you had gone many people missed you guys and we still miss you until God blesses us again with your coming."

"I know this is just the beginning of days, we look forward to a great relationship and working together, these people are so excited about the Bible program, thank you for your love for Africa."

"Your ministry is so wonderful; the bell is safe with me, thanks for that wonderful revelation. Dear it's a new Day for Uganda and for our church. Your testimony will never fade away from the people's heart; we thank God for the gift of you."

Blessings my brother.

Ben

A Word from Pastor Benjamin Jesus Christian Center
Click on pictures to enlarge.
Learn more about Bibles for Africa
A Word from David

You can easily navigate through our sight by using the drop down menus on our sight navigator above. Just follow the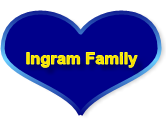 New Day Christian Ministry
Jesus Christian Center is taking the Gospel to the people of Uganda as the Lord leads them with very limited funds and they need our support. If you feel the Lord leading you to give to support this wonderful ministry of the Lord you can click on the " Revival Support" button below or send your donations by mail to:
"Africa Revival"
New Day Christian Ministry
PO Box 801438
Coto Laurel PR 00780